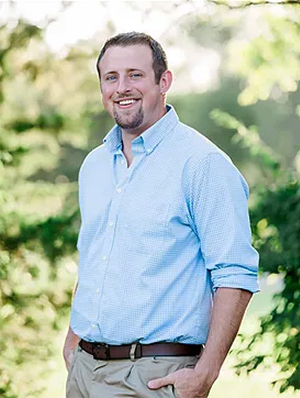 Dr. John Conaway
Enid, Oklahoma Chiropractor
Dr. John grew up in Ringwood, OK. He first experienced the benefits of chiropractic through an ankle injury in high school football.
The seed was planted at that time and his dream began growing.
John continued to pursue health while maintaining an active lifestyle, playing football at Northeastern A&M College and then playing for Oklahoma State University. While at Oklahoma State, he earned a Bachelor's degree in Nutritional Sciences. He knew he wanted to continue to make it his mission to pursue a natural way of health and healing for himself and others. John saw chiropractic as his way to achieve this goal and help others live up to their God given potential.
He received his doctorate in chiropractic from Cleveland University-Kansas City.
Dr. John was brought back to Enid because of his love for the people of the area. He is excited and honored to give back to the wonderful people of Enid and surrounding communities and see lives changed through chiropractic care.
Dr. Patrick
Enid, Oklahoma Chiropractor
Dr. Patrick grew up in Winfield, Kansas. He attended Cowley County Community College and received his Associates of Science there. He then spent a year at the University of Kansas before finishing his Bachelors of Science and Doctorate in Chiropractic at Cleveland University – Kansas City.
Dr. Patrick was first introduced to chiropractic care in high school when golfing and playing football. He experienced a stinger in football that affected his golf game so he went to a chiropractor and after the first adjustment he felt relief. He continued chiropractic care so he could play sports and function at a high level overall. Early in college, he realized he wanted to pursue chiropractic as a career to help others reach maximum health.
In his free time, Dr. Patrick enjoys working out, hunting, fishing, hanging out with his fiance Haley, and being on the lake.
Dr. Patrick believes you should always take care of your body so you can function at an optimal level. He looks forward to helping change people's lives in Enid and the surrounding communities.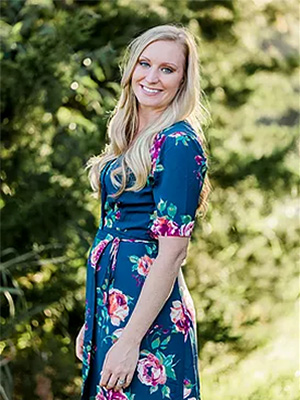 Megan Conaway
Office Manager
Megan is a native of the area as well and grew up in Goltry, OK.
She serves as the office manager at Cornerstone Chiropractic and she is also an occupational therapist. She has a passion for seeing others reach their highest potential and live the healthy, abundant life that God has promised.
Megan first found chiropractic when she was experiencing hip pain while training for a half marathon. Chiropractic allowed her to finish her training and fully run the race. Since that time, she has learned how neurologically based chiropractic care can not only alleviate pain, but a number of other health issues.
Megan and John met at Oklahoma State University where they quickly realized they had a mutual interest in health and serving others. Their mission together in life is to love and serve others.
She looks forward to meeting you and assisting in your journey to natural healing and health at Cornerstone!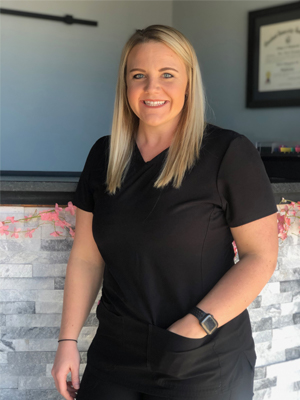 Jayci
Jayci is local to the area and grew up in Lahoma. She played softball at Northwestern Oklahoma State University before graduating from the University of Central Oklahoma with a Bachelors in Kinesiology.
Jayci's first experience with chiropractic care started in high school and on into college while in athletics. More recently since joining the team,chiropractic care has helped her completely eliminate severe migraines.
In her free time Jayci enjoys being active, working out, being outdoors and spending time with her two dogs Dixie and Daisy. She also enjoys coaching at Enid Crossfit.
Jayci believes health and overall wellness is something that should be valued and made a priority. She also genuinely loves helping and serving others in whatever way God calls her to. She is excited to assist every practice member toward their goals and excited to see their progress along the way.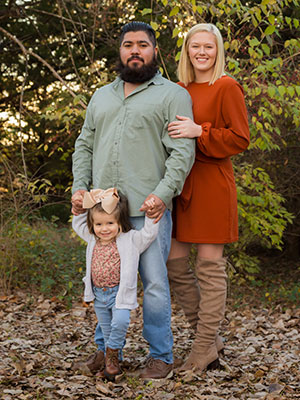 Kenzie
Kenzie is local to the area and grew up in Ringwood, OK. She graduated from NOC in Enid with an associate degree in science. She served as a certified health coach for two years during that time, and also received her CNA from Autry Technology Center.
She first discovered Chiropractic care in high school when she started experiencing hip pain from sports. She then found Cornerstone Chiropractic when she was pregnant and felt that it was what allowed her to have a limited amount of pain during pregnancy, and a very short labor and delivery.
In her free time, Kenzie loves spending time with her family, singing on the worship team at her church, and fixing up old furniture.
She has always had a heart for serving others, and believes that God has called her to become a team member here at Cornerstone in order to help people reach their full potential.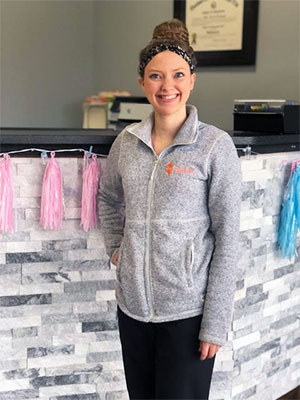 Keona
Keona is a local from Enid. She attended Autry Technology center and graduated with a degree as a paraprofessional.
Keona's first experience with Chiropractic care began here at Cornerstone back in July of 2020. Since joining the team, Chiropractic care has helped her be able sleep better at night and relieve low back and shoulder pain.
In her free time Keona enjoys staying active by working out at the gym, working in the garden, or soaking up all the time she can with her nieces and nephew.
Keona believes that you should always do your best to take care of and help your body function as best as you can. She looks forward to seeing each of your smiling faces walk through the door and seeing you achieve all your health goals along the way.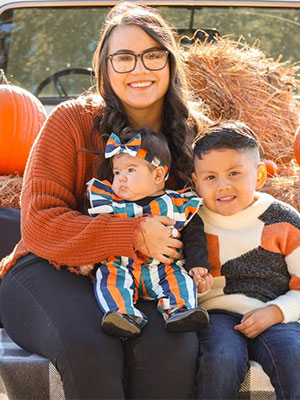 Kattie
Kattie is a native to the area, born and raised in Enid. She is bilingual in English & Spanish. She graduated from NOC with an associates degree in Pre-Medicine. She also worked as a medical assistant during these 2 years. She is currently going to Radiography school and is graduating in December of this year.
In her free time, Kattie enjoys spending time with her kids and family, traveling, and drinking lots of Starbucks.
Kattie got to see first hand the impact that chiropractic care has through her 1 year old daughter. Her daughter, Auri was sick for 2 months with multiple hospital visits & no known cause for her symptoms. She was not eating or sleeping and had lost 6 pounds in just 2 weeks. After Auri's first adjustment she drank 32 oz of milk that night and only woke up to eat. After a couple days she was back to normal. She continues to get adjusted and loves it.
Kattie believes God has placed her at the right time and place to help serve people. She is grateful to be able to be surrounded with a team that loves serving their community and looks forward to see how many people are healed here at Cornerstone.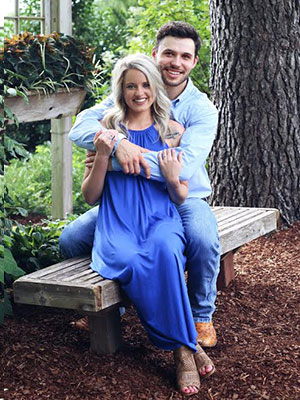 Marque
Marque is originally from Altus, Oklahoma and moved to Hennessey with her husband, Josh, a local musician and RN-BSN. She graduated from Southwestern Oklahoma State University with a Bachelors in Health Science and a degree as a Physical Therapist Assistant.
Marque's first experience with Chiropractic care began here at Cornerstone in April of 2021. Since joining the team, Chiropractic care has helped her reduce low back pain, as well as improve her overall health.
In her free time, Marque enjoys spending time with her family, her dog, and her two cats. She also enjoys outdoor activities with her husband, such as hiking and skiing.
Marque has always had a passion for healthcare and enjoys serving her community. She feels blessed to be a part of a team that has God as it's foundation, and is thankful that she can play a small role in making her community healthier.
Discover How Chiropractic Care Can Help
Give us a call today to schedule your first appointment